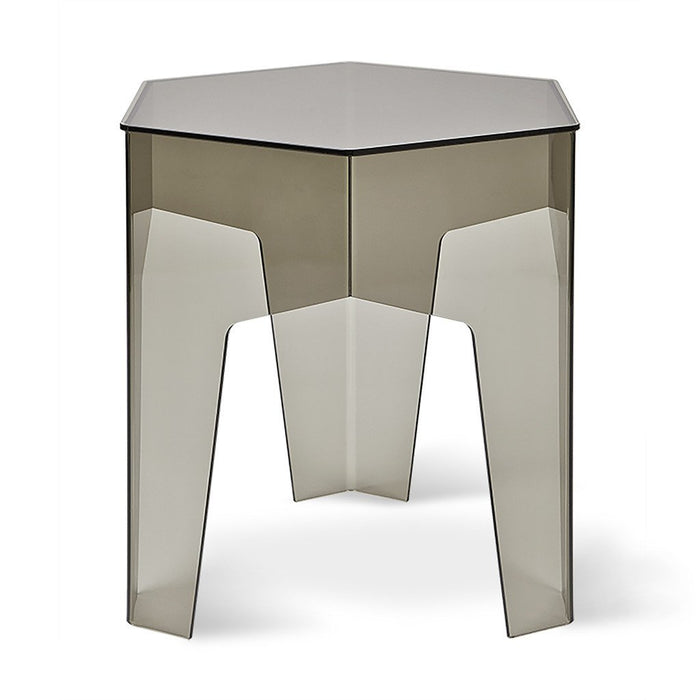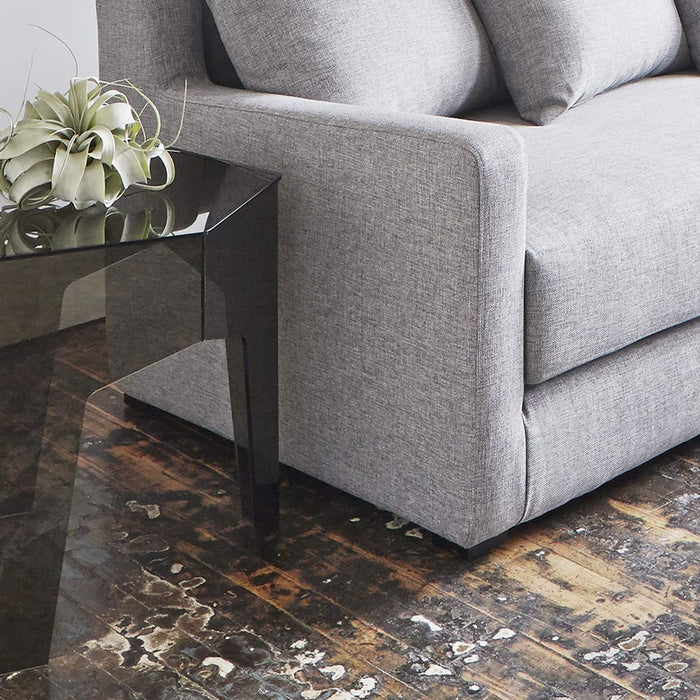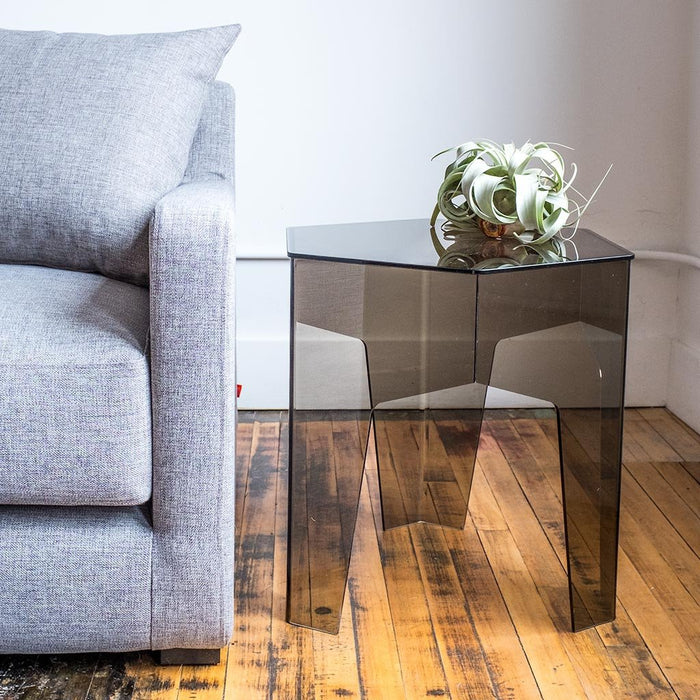 Hive End Table - Floor Model
FLOOR MODEL DISCOUNT
The design of this table was inspired by the internal structure of a beehive. Crafted from four sections of smoke colored acrylic, the Hive End Table is a simple, yet visually striking accent piece that will look great in any space. All table edges are flame-polished for a smooth finish.  Group several tables together to form a versatile coffee table.
Surfaces are precision-cut, 1/4" smoke acrylic.
Acrylic edges are flame polished for clarity and smooth finish.
Panels are joined with invisible, UV-cured adhesive.
Not recommended as a stool.
Visit our showroom to preview samples of fabric and finish options.
W18 D21 H18.5 in
Please note: this is a floor model, this item is expected to have normal display wear and is in-store pick-up only or purchaser must arrange shipping.