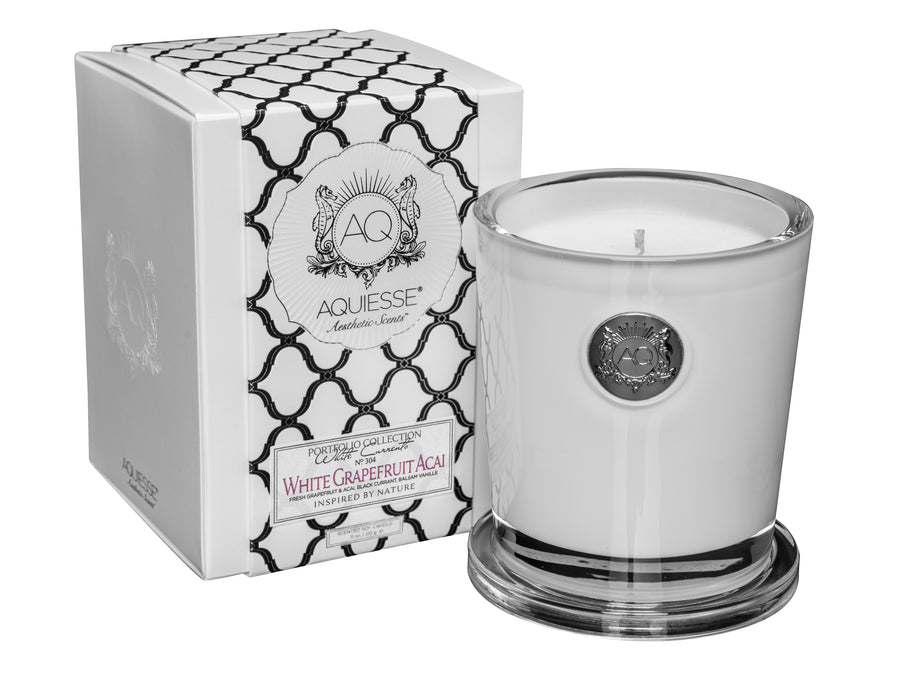 White Grapefruit Acai - Large Soy Candle /Gift Box
Tropical bliss. White grapefruit, tart acai berry and spicy black currant melt into rich balsam vanilla. Tart and sweet.  Visit our showroom to experience this scent for yourself.
FINE SCENTED LARGE CANDLE IN BOX
11oz / 312g / 100 Hours
Fresh Grapefruit & Acai, Black Currant & Balsam Vanille
*Matchbook included.