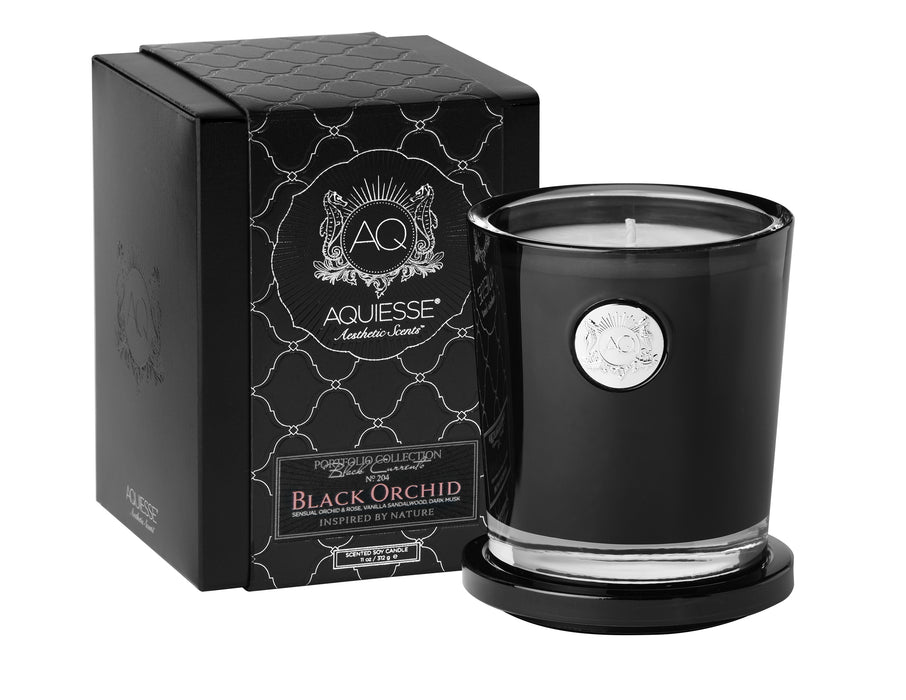 Black Orchid - Large Soy Candle /Gift Box
The dangerous flirt. Seductive orchid pairs with sensual rose for a romantic base, while vanilla sandalwood tempers dark musk. Exciting yet soft. Visit our showroom to experience this scent for yourself.
FINE SCENTED LARGE CANDLE IN BOX
11oz / 312g / 100 Hours
Sensual Orchid, Rose, Vanilla Sandalwood & Dark Musk
*Matchbook included.