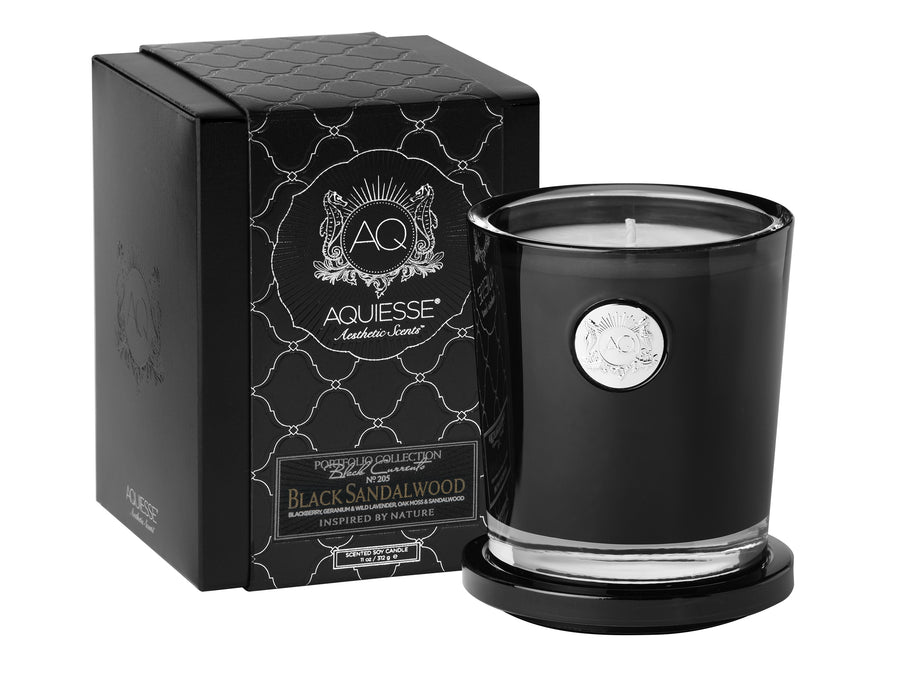 Black Sandalwood - Large Soy Candle /Gift Box
Bewitching blackberry. Luscious black fruit, rosy geranium and soothing wild lavender offer up sweet base notes, while fresh oak moss and earthy sandalwood soften the palate and captivate the mind. Dark, syrupy and enigmatic. Prepare to be spellbound. Visit our showroom to experience this scent for yourself.
FINE SCENTED LARGE CANDLE IN BOX
11oz / 312g / 100 Hours
Blackberry, Geranium, Wild Lavender, Oak Moss & Sandalwood
*Matchbook included.